"The benefits of recreation therapy for Veterans include improving physical well being such as weight management and controlling diabetes and hypertension. The therapy can also improve social functioning and help Veterans develop new leisure skills. It can enhance creative expression and break down barriers for cultural expression."—Veterans Administration 2018
Our success is measured in the number of people we can help with the quality of programs and services we provide. These programs are fueled by our dedicated staff, caring volunteers and generous donors like you.
In order to achieve our goals, we are engaged in a series of initiatives to raise awareness of our cause.
Through our annual campaigns,and ride events, people affected by our cause and their families receive much needed help.
[
We visit schools in communities
Mission Statement
The Warrior Ride is a non-profit organization founded in the state of North Carolina with a mission to facilitate rehabilitation of mind, body and spirit of our wounded war heroes by implementing challenging adaptive bicycling events throughout the United States. During the multi-day cycling events our nation's wounded warriors are able to take pride in the skills they have and redefine their capabilities through accomplishment in an atmosphere of camaraderie and support. "The Warrior Ride" uses adaptive bicycling as a tool for rehabilitation and recreation.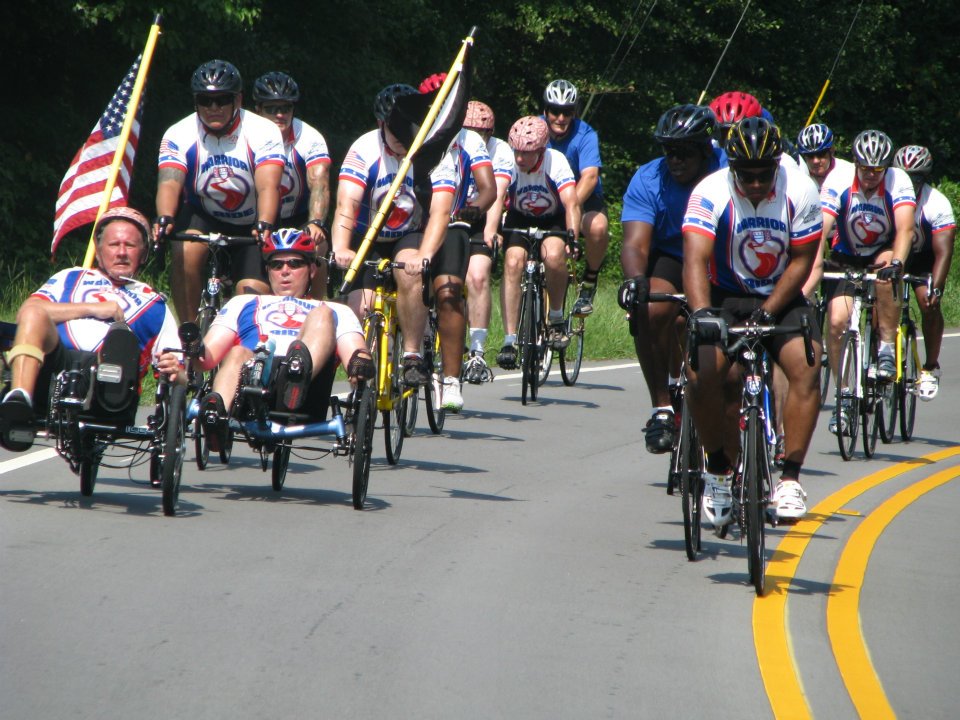 Our adaptive cycling events are usually 3-5 days each. These events are geared to challenge the veteran and enable the newest riders a place to get started. After that veteran has established with us that he or she wants to continue with the rehabilitation and the sport, we will help provide their very own adaptive bicycle or recumbent to continue their journey at their home and future events with The Warrior Ride®.
Vision
The Warrior Ride vision is to provide our nation's wounded warriors the opportunity to find their own starting line for a new future and to bring community support and awareness of the sacrifice
There is no cost to our Wounded Warriors, outside of registration fees, to participate in The Warrior Ride adaptive bicycling events. All expenses are paid through donations and grants.