Charleston Ride DEADLINE March 29
This form stopped accepting submissions on April 18, 2018 9:30 am EDT.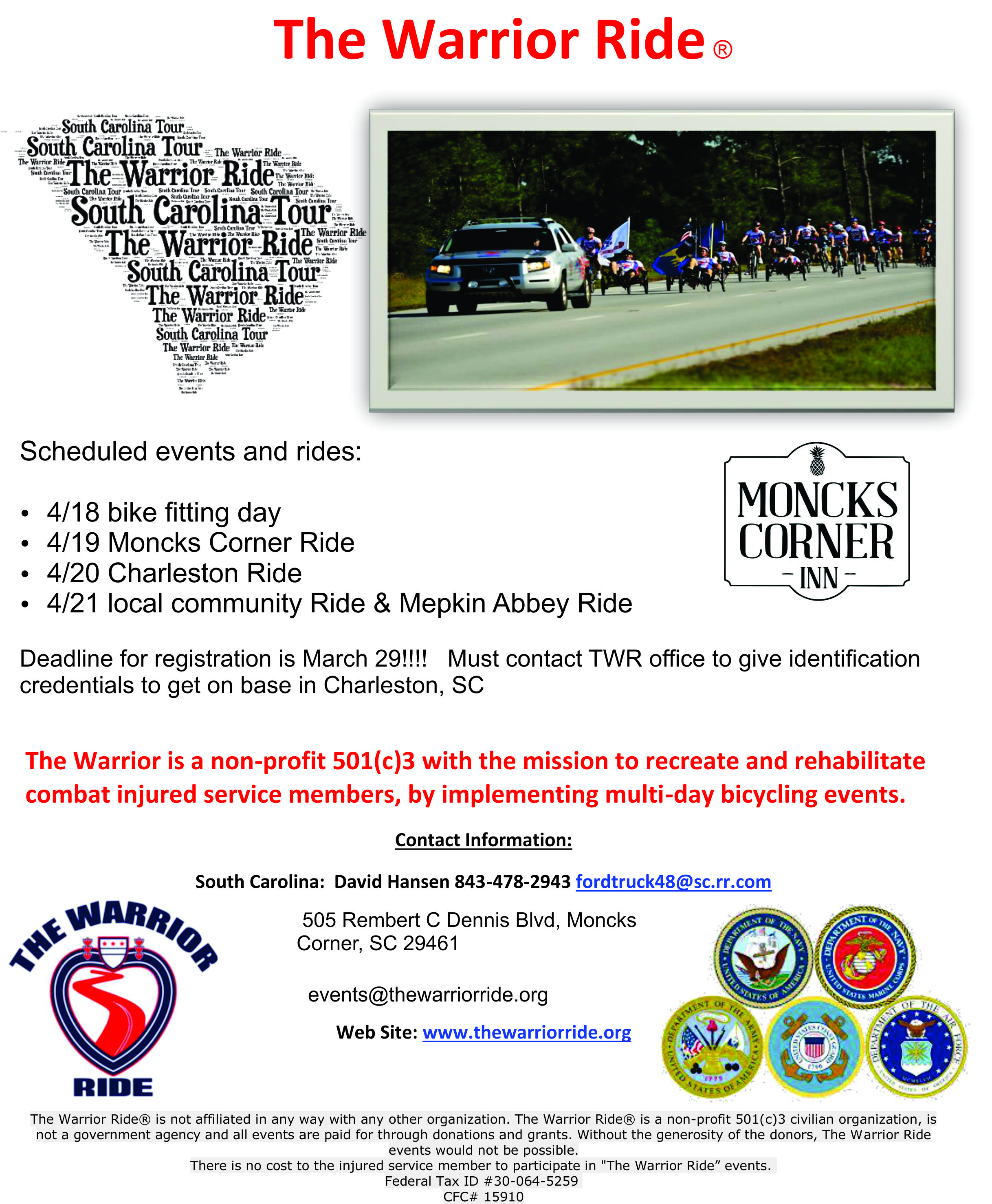 Annual South Carolina ride. Event Coordinator is David Hansen, and puts on a great ride showing off the southern hospitality that the low country has to offer. Lots of sights and great rides to look forward to! Registration now open for a limited time and number available!



++++++ U P D A T E ++++++


If you have a military ID (Not a VA card) you do not have to provide SSN, DOB< License Number (Deadline is April 6 to sign up) Otherwise please contact the office at 910-2784612, OR Steve at 910-612-6499
Contact Information
David Hansen
843-478-2943
Welcome riders
If you have a DOD ID, you can still register, but contact the office first. 910-278-4612
Moncks Corner Inn
Address: 505 Rembert C Dennis Blvd, Moncks Corner, SC 29461
Phone: (843) 761-5900
Check in/Bike fitting is between 1200-1600, Dinner at 1700, mandatory meeting after dinner (At hotel)
Also on this ride, we will be visiting on a military base and you must send to the TWR staff, your ID military or drivers license (Not a VA card), and social security number (required for the base).
If you have any questions, please call the office at 910-278-4612