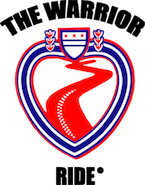 Mission
Mission Statement
The Warrior Ride is a non-profit organization founded in the state of North Carolina with a mission to facilitate rehabilitation of mind, body and spirit of our wounded war heroes by implementing challenging adaptive bicycling events throughout the United States.  During the multi-day cycling events our nation's wounded warriors are able to take pride in the skills they have and redefine their capabilities through accomplishment in an atmosphere of camaraderie and support.  "The Warrior Ride" uses adaptive bicycling as a tool for rehabilitation and recreation.
Vision
The Warrior Ride vision is to provide our nation's wounded warriors the opportunity to find their own starting line for a new future and to bring community support and awareness of the sacrifice
There is no cost to our Wounded Warriors to participate in The Warrior Ride adaptive bicycling events.  All expenses are paid through donations and grants.